Martin drywall and acoustics
We have been in business since 2013. Call us now at 865-244-7942 to request a quote about your project.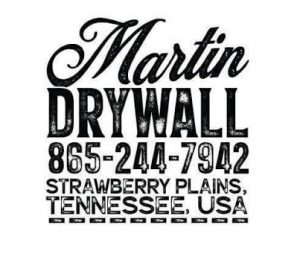 At Martin Drywall and Acoustics, we are a local business located in Strawberry Plains, TN, and have 18 years of trade experience and 9 years in business. We can help you with all of your drywalling and acoustical needs with a variety of services including residential and commercial steel stud framing, drywall, drop ceilings, trim work, tile work, vinyl, laminate, and hardwood floors.
"They are expert drywallers and finishers; I highly recommend them."
"Terrific all around with price, quality, and dependability."